Keeping your investments looking their BEST! RESIDENTIAL ~ INDUSTRIAL ~ COMMERCIAL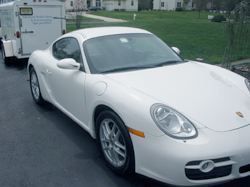 Looking for that fresh off the showroom floor look without having to take your vehicle to a dealership, carwash, or service center? Worried about finding a ride or having a stranger drive you car? No need to take your vehicle anywhere. Whether you're at home relaxing or at work, I come to you.
Having a vehicle detailed increases resale value, saves money on lease returns, and is a great gift idea.
Using high quality products, equipment, and biodegradable cleaners
Insured, with 14 years experience.