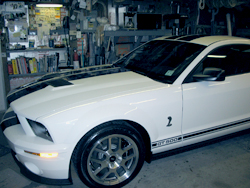 Complete Full Detail
For that fresh off the showroom floor look
Car - $135.00*
Truck, SUV, Van - $160.00*
Hand wash, clean jams, wheels, wheel wells, and remove bugs and tar. Hot water extraction of rugs, mats, seats, and trunk. Wipe headliner, clean vinyl or leather, door panel, vents, dashboard and apply protectant, and clean windows. Buff exterior paint and apply high quality insulator wax. Shine tires and trim. Nothing overlooked! (Odor digester and fragrance used when needed with essential oils)
Freshen Up
Designed as maintenance after detail (recommended every two weeks)
Car - $45.00*
Truck, SUV, Van - $55.00*
Hand wash with conditioning soap, spray wax exterior, clean wheels. Dress tires, wheel wells, and trim. Clean windows, wiped down dash, cup holders, vacuum and fragrance (upon approval).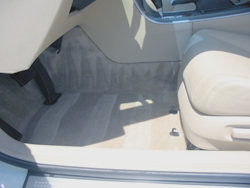 Interior Detail
Car - $85.00*
Truck, SUV, Van - $95.00*
Hot water extraction of rugs, mats, seats, and trunk. Wipe headliner, clean vinyl or leather, door panels, vents, dashboard and apply protectant, and clean windows. (Odor digester and fragrance used when needed)
Exterior Detail
Car - $85.00*
Truck, SUV, Van - $95.00*
Hand wash, clean wheels and wheel wells, wipe out jams. Buff exterior paint and apply high quality insulator wax and clean windows. Shine tires, wheel wells, and trim.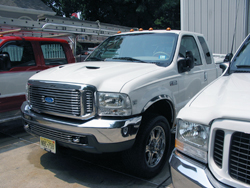 Engine Cleaning
- $30.00 with water recovery
*Prices are estimates. Taxes not included. Because every vehicle has different needs, prices may be higher or lower. You can also customize a detail to fit your needs.
Quotes available for heavy compounding - surface scratches, oxidation,
surface contaminants – overspray, fallout, rail dust, removal with clay. Acid rain or heavy water marks, and odor removal with ozone generator.
Boats, Commercial trucks, houses, decks, driveways
Call for estimates
Gift Certificates available